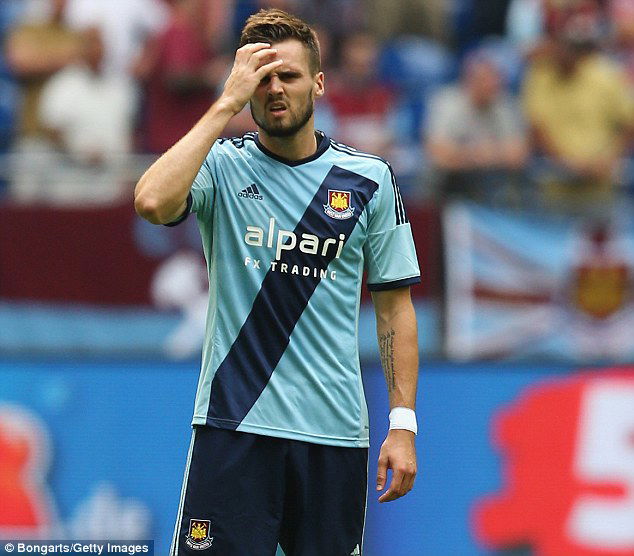 It really is quite worrying that Carl Jenkinson was sent home by England under 21 coach Gareth Southgate last week.
And it certainly leaves some possibly awkward questions to be answered as the 'injury was simply a re0ccurence of the hamstring injury which has blighted his season so far..
The on loan right back from Arsenal missed the start of the season after suffering a hamstring injury on his debut in a pre season friendly Germany.
After a lengthy lay-off he appeared in the QPR game and all looked well until Southgate announced:"Carl has gone back to  West Ham
"He had had a hamstring injury before last weekend and after the game against Queens Park Rangers it had not quite settled down – he has not been able to train with us this week."

If Southgate and his medical team's view is correct it's worrying that he appeared in the QPR game before being allowed to join up with England in the first place.
Let's hope we are returning to the old days where injuries blight our season.