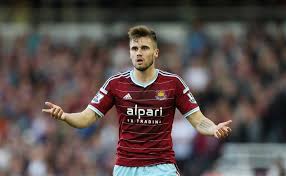 Carl Jenkinson believes the Irons can earn a European spot next term.
He admits he had no such thoughts on his arrival from Arsenal but that he has become a believer since his time on loan at the club.
We are currently sitting in  sixth spot with the  fourth just one point away..
And Jenkinson believes there is no reason the Hammers should not aim for as high a finish as possible – which could mean Europa League football, or more, next term.
He told Sky Sports News: "With the players we have got this season we want to be aiming for a European spot."