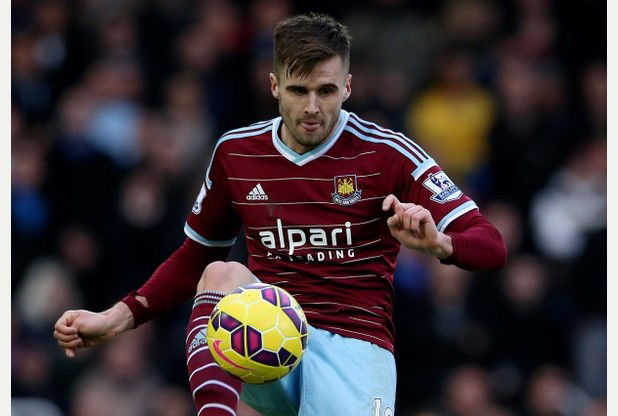 The very idea that Arsenal believe Carl Jenkinson may be worth £12 million prompts just one thought in my mind..how much does that make Aaron Cresswell worth?
Newspapers and websites are very quick to put valuations on players although in reality they usually bear little relationship to reality.
So when I first saw the price quoted on the website of a prominent national newspaper,  the immediate reaction  was disbelief and amusement. The one thing it does confirm is that the chase is on!
An agent or interested Arsenal insider was obviously responsible for disclosing such a price unless it has come off the top of a journalist's head.
Were it to be even remotely true you wonder why on earth the Gunners allowed such a highly prized asset to leave the Emirates on loan in the first place and buy Mathieu Debuchy for £10 million.
The Hammers have – as reported here yesterday – a £6 million fee in mind for Jenkinson – which is £2.25 million more than they paid up front for Cresswell who is already being put in the England frame. There are extras in the deal which could give Ipswich £7 million.
What nether I or anybody else will ever believe is that Jenks – for all his virtues – is worth three times as much.
What is clear. however, is that the Hammers are keen to get a deal done for the right back at the end of the season and that at some stage his agent Darren Dein – a pal of the Irons board – will get involved.
We have a strong Arsenal connections and our new managing director Angus Kinnear is the former marketing chief at the Gunners.
Will it happen? Yes I believe it will but at nowhere near £12 million and I think everybody involves knows that!