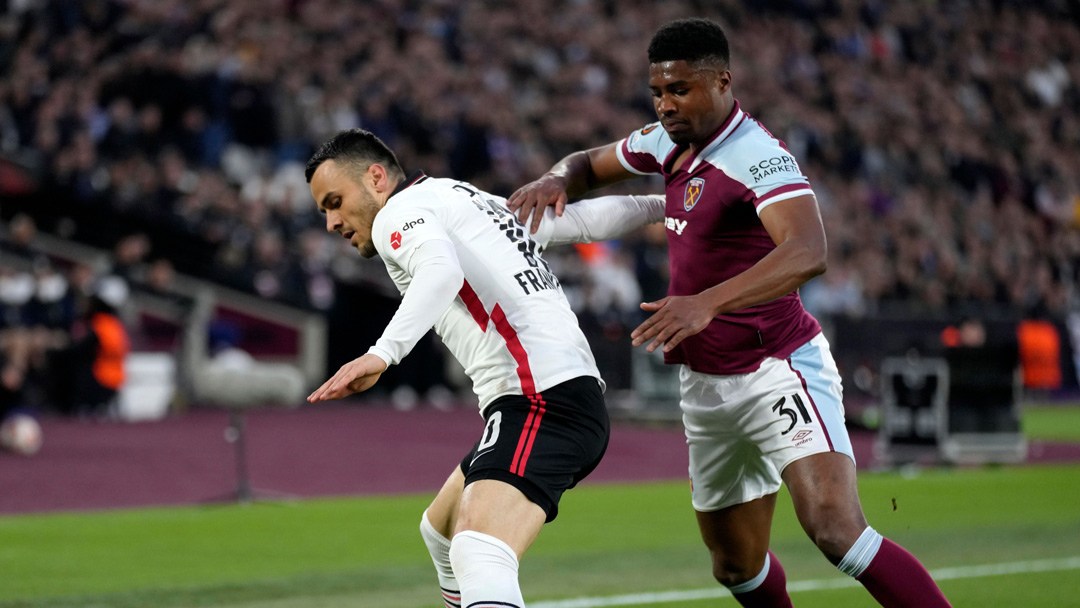 West Ham boss David Moues and the fans can be grateful that youngster Ben Johnson has shown himself to be one of the most adaptable players the club has raised in recent years.
The 22 year old has been called upon to play right and left back, left wing back and central defender this season and is growing up in the game very quickly.
He has become the No 1 right back choice in recent games dislodging Vladi Coufal as first pick but is always likely to find himself employed somewhere on the pitch.
He is the biggest player to emerge from the academy since Declan and could find himseklf lifting a major trophy for the first time in his Hammers career after only relatively recently by becoming a first team regular.
He certainly believes that may be the case when we travel to Germany for the second leg of the Europa League semi final against Eintracht Frankfurt and is convinced the tie is not dead.
Speaking to West Ham Tv he said: "Of course it's not over. We've got another 90 minutes to play, so we're optimistic of course and we're confident we can do it for sure.
"They're a good side and no mugs, of course, but in the dressing room we all believe we're good enough to get to the final, so hopefully we can put in a great performance next week and do that."
It's the first experience for me, but the boss has been there and done it and knows that although we of course wanted to win the first leg, we have seen what they have and the tools that they have.
[Filip] Kostić is a very good player and [Daichi] Kamada, as is the boy up front (Rafael Santos Borré), so we know what we're up against and fortunately we've got another chance to rectify this result.
"It's obviously disappointing for the fans, but we've got another game and we're obviously optimistic about that and we're going to be looking forward to that and analysing. We've got a week now to prepare and we're going to do everything we can."
For me personally it's great to play in these games and we've got a good team and we are good enough and it would be a waste if we didn't get to the final at least, so we're just going to try our all and give 100 per cent.
"You could see out there [on Thursday night] we are very composed, but there are times football doesn't go your way. There have been so many games this season when things have gone our way and some in which it hasn't and one of those was [Thursday] night, so hopefully it goes our way next Thursday."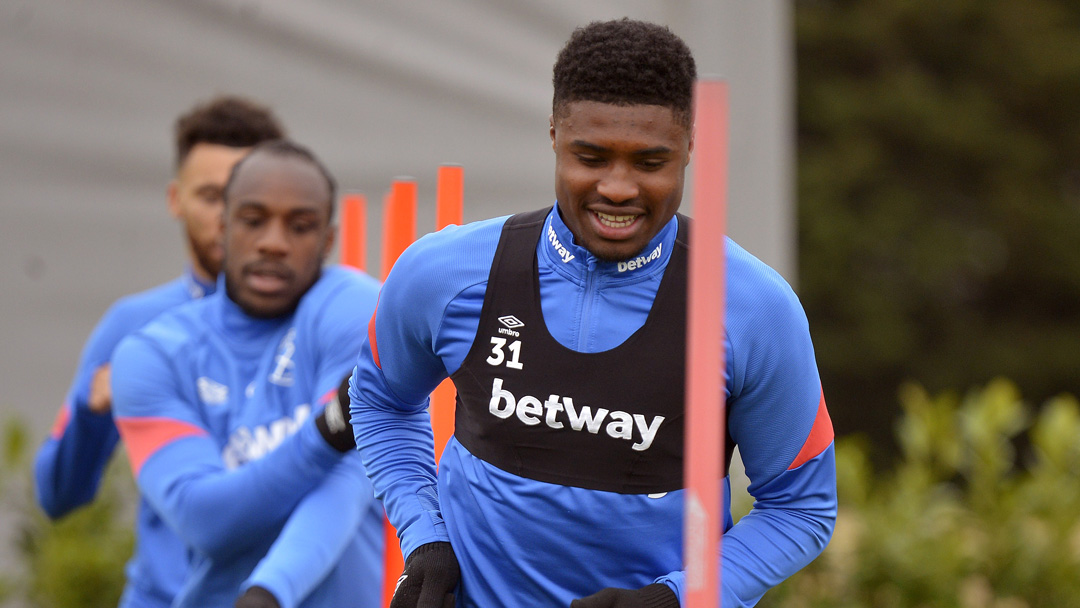 "I think there have been opportunities in the league where things have gone our way and we've not done our job and now we're sitting in seventh when we could be fifth or comfortable in sixth, so the Premier League games are so important.
"That's the league we're going to be in hopefully for many more years to come, so we're just going to continue to play in the league and continue to do well and give our all in both competitions while we're in them.
"We've got to focus because we want to be in the Europa League again. Our aim is to be in the Champions League [through winning the Europa League] too, so we've got to go one better and step it up again next Thursday, while also focusing on the Premier League as well to cement that Europa League place at least for next season."