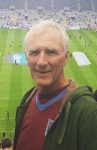 By CandH's top blogger Allen Cummings
Every team has a joker in the pack – a player who can be relied upon to have a smile on his face, and put a smile on other faces around him – even when the going gets tough.
At West Ham skipper Mark Noble is well known for his practical jokes and impish sense of humour. But there appears to be another comedian at the club – and possibly a frustrated one at that – in the shape of Robert Snodgrass.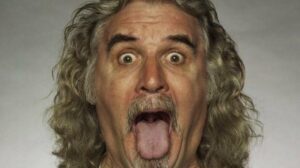 Snoddy is always up for a bit of banter with his team mates  but had his football talents    not taken him on that particular lifestyle path  we might well have been watching him on our TV screens in a completely different role.
Asked recently what would he have been if he hadn't been a footballer, Snoddy's answer was: "I think I would probably have gone into stand-up."
Comedy's loss has certainly been our gain in recent times. Snodgrass has become one of the most respected and appreciated West Ham players over the past two seasons. Never giving less than 100% every time he's taken the field of play.
His experience has become invaluable and his encouragement to others around him priceless, particularly when things haven't been going as well as hoped. Even at 32 years of age Robert still has a big part to play at our club.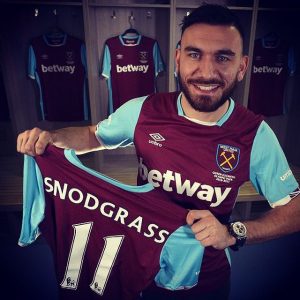 Not sure if fellow Scot Billy Connolly was any kind of inspiration for Snoddy's comedic aspirations  but here are a few of 'The Big Yin's' top gags, with a Scottish flavour just for good measure, to help cheer us up.
There are two seasons in Scotland……June and winter!
Scotland has the only football team in the world that does a lap of disgrace!
Bonnie Prince Charlie was the only man ever named after three sheepdogs!
Ally MacLeod (then Scotland football manager) thinks tactics are a new kind of mint!