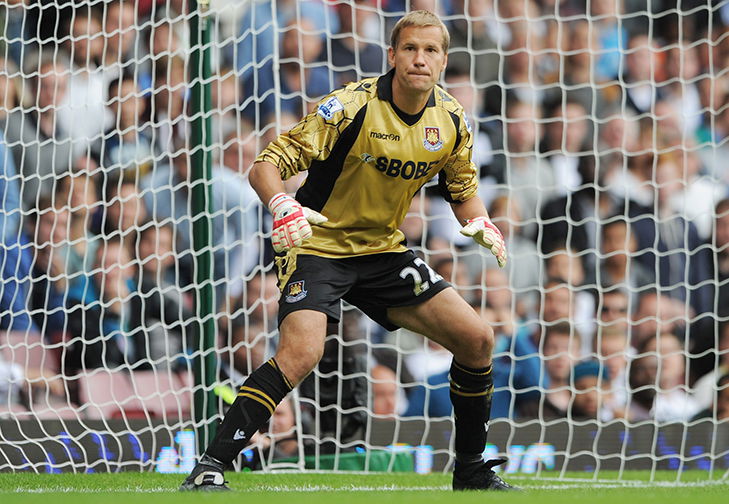 Jussi Jaaskalainen came off the bench after last night's moment of Adrian madness to ensure the Irons earned a precious point at St Mary's
And afterwards he admitted: "I played the League Cup at the beginning of the season and I was a little bit disappointed that he (Sam Allardyce) didn't pick me in the FA Cup, but I am very fit at the moment and I am feeling good."
Of last night's appearance he said: "The first four or five minutes I was nervous. It wasn't because of the free kick I was about to face, it was coming on without really doing the warm-up and preparing for the match the way you do when you start a game.
"I think this is only the second time in my career when I have come off the bench and the first time was maybe 15 years ago, so I haven't had much experience of that. But it was all right, I just tried to keep things calm and slow things down really."
He made two fine saves at the death to keep Southampton at bay and show the manager that he retains all his ambition and enthusiasm
He said: "I have made a lot of decent saves in my career and that is why I am playing at this level. If you don't make those sorts of saves, you don't play in the Premier League, it is as simple as that.
"These things happen," he said "I have been sent off four or five times in my career so you learn something from each one. I have been sent off for handling the ball outside the box once as well, so it happens."
Of Adrian's sending-off, he said: "Adrian has been brilliant this season andneeds to keep his head and keep playing well, red cards happen to outfield players and so they can happen to keepers as well."
In the highly unlikely event of the red rescinded Jaaskelainen will be between the posts for the FA Cup trip to West Brom on Saturday lunchtime..
He said: "It has been different this season because normally all the concentration has been on the league and not the cup. This is the first time we have really gone for it and I will start preparing for the match."