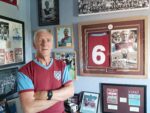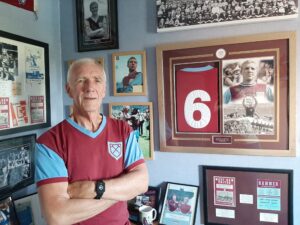 By CandH's top blogger Allen Cummings
At the time of writing there are 41 days and counting until West Ham's 2022-23 football season kicks off at the London Stadium, when our opener sees the visit of reigning Premier League champions Manchester City.
Personally it can't come soon enough for me – and I suspect there are plenty of others who feel exactly as I do. There will be debate and disagreement over David Moyes' first team selection, that's a given – and later there will be the usual analysis and opinion about the game itself, the result, the performance of the team and the performance of individuals.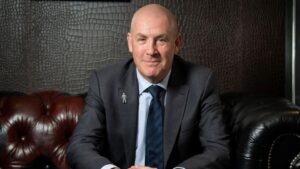 But at least it will based on something that's actually happened – what we have all seen for ourselves. Right now social media is awash with stories of players we're linked with, players we're trying to sign, players we're trying to hold onto and others we're trying to off-load.
People are getting angry, uptight and argumentative about all sorts of things that actually haven't happened yet – and maybe never will.
When we moved into the close season there was a growing hope once the transfer window opened Moyes' would embark on an anticipated reshaping of the team and a strengthening of the squad as a whole.
There was a general acceptance  we needed new faces to build on the remarkable achievements of the past two season and move forward again. Some people were suggesting we would need six or seven new arrivals – others were calling for even more although that's wishful thinking in my opinion.
So far we have seen the arrival of central defender Nayef Aguerd – who many regard as an excellent addition. There were so many scare stories around the Alphonse Areola negotiations I gave up counting – but that now looks to be a done deal, too.
One that slipped quietly under the radar was the appointment of Mark Warburton as first team assistant coach – taking everyone by surprise. But the importance of that particular signing shouldn't be lost or under estimated.
So we have made some positive steps – with more to come hopefully. As with many of these things action hots up when players return and the season draws ever closer.
Armando Broja is said to be top of Moyes' list of strikers. If we believe what we are told that's a genuine work in progress. He's a player who would be welcomed by most West Ham fans so it seems.
The same can't be said about Jessie Lingard if you listen to the comments every time his name is mentioned. Moyes is clearly still a fan – but stories abound about Lingard's so-called wage demands. £180,000 a week has been mentioned and that's a hefty pay packet by any standards.
However, we shouldn't forget there would be no transfer fee involved – doing the maths £180,000 x 52 equates to £9.3m a year – over a three years contract that works out at £28m – nice work if you can get it.
That's around what the club paid for Nikola Vlasic – plus wages on top. I believe we're likely to get more value out of Lingard than we have the Croatian, who now looks likely to be farmed out on loan to Italy.
Then of course there is the Tomas Soucek saga. A player everyone loved in his first season, but who came in for a fair amount of criticism last season for looking tired and jaded, which among other things impacted on his goal-scoring abilities.
As I understand it Tomas' present contract runs until 2024 – so maybe not exactly a top priority for Moyes at the moment. But with Jacob Steinberg in the Guardian stating "there is hope on both sides that the contract situation can be resolved despite suggestions that West Ham will consider bids" – it's an issue that still has every chance of a happy ending.
No doubt there will be plenty more 'potential' comings and goings out there for discussion over the  weeks. But at least when that first whistle blows at 4.30pm on Sunday 7th August real football will be back to take centre stage.
Hallelujah for that I say.