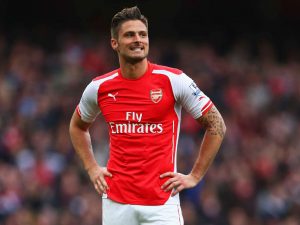 It's that time of the year again – frustration and anxiety mixed together in temperatures approaching the nineties to cause maximum gasket blowing among us Hammers.
It's transfer window time – if anyone needing reminding. A time of the year when we all suddenly become experts in the negotiating business and knowing far more about how these things work than is clearly good for us.
And after last summer I guess we all feel we have the right to be telling Sullivan and Gold exactly who they should be buying and how quickly.
If I had a tenner for every time I've read those wonderful words:  "Oh just go and buy him" I could certainly afford a summer holiday in some exotic place or other.
If only life was that simple.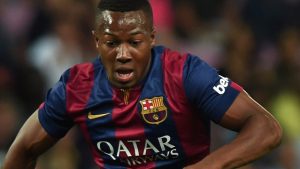 Yes of course it's annoying and irritating to read regular updates on where we are with certain targets and this year we are essentially  looking solely for a couple of strikers and possibly a wide man.
But whenever a top name is mentioned – Giroud for example – we are told:
O He's too old
O He's out of our league
O Just go and do it
O or we are chasing shadows.
The script varies little when we talk of Henry Oneyeku or Adama Traore who are probably seen as easier targets although the words "not good enough" are usually thrown around.
The line that always leaves me shaking my head "is just go and do it" when essentially two clubs never talk fees until the last stages of  negotiations with the player's agent have been settled.
Agents demand all sorts of things – appearance and  positional bonuses, image rights, release clauses, buy out fees, besides wages, win and draw bonuses etc.
So to tell a club to just "go and do it" really is a little naive.
On top of all this is the issue of clubs bringing in the players they require before deciding which they will allow to leave and that's the situation facing us and many other clubs right now.
It may be boring…it maybe annoying but working the 'window' and is not a simple matter. It's a highly complex affair where very often the worst of human nature in the shape of unbridled greed.
Unfortunately there's only one answer if we aren't all going to need some mental care – patience and the understanding that the transfer window is about as difficult a place as some will ever tread.