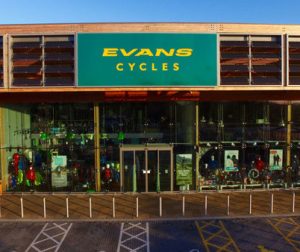 There is some confusion on just who is exactly in charge of turning around the London Stadium fiances after the Stadium owners Chief Restructuring Officer has been appointed as interim CEO of Evan Cycles last week.
Retail restructuring expert Alan Fort was appointed on 1st December  last year with the Sadiq Khan saying  "A Chief Restructuring Officer has been appointed and is starting to tackle the stadium's commercial performance"
Claret and Hugh understand that his initial contract was worth up to £500,000 in consultancy fees and expenses worth around £40,000 per month. Fort, in turn, has brought in another consulting firm called Pragma consulting although the scale of that engagement is unknown.
Fort's appointment at Evan cycles has raised question marks over the priority to solve the London Stadium losses, C&H understands he will remain in post at the London Stadium part-time although the exact terms of his contract are unknown. He also remains a non-executive director of  Celsa Steel where he was previously Chief Restructuring Officer.
In an Emergency Supporters' Advisory Board in March Karren Brady said while speaking about the relationship with the Stadium owners.
'The reality is that no progress can be made in the current set up. The Chairman of E20 wrote and said he couldn't meet us because he is a non-executive chair and has no executive power. Alan Fort wrote and said he was just a consultant, and not to take anything he said as representative of E20's views or agreement and that Alan Skewis position is the same. Peter Hendy said he couldn't meet me. Gerry Murphy said she is only the interim CEO so couldn't meet us. It has taken 18 months to meet the Mayor And so it goes on. Now Lyn Garner has taken it on, though, and she appears to be pragmatic so we are hopeful the situation will improve'