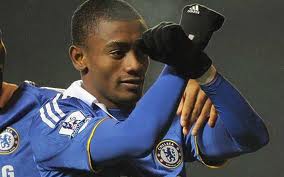 West Ham United are hunting high and low for a right sided striker to work in harness with Andy Carroll and last summer's target Salomom Kalou is again in the frame.
The club are determined not to repeat the mistakes of last season by leaving it too late to strengthen their resources up front.
It's unlikely that boss Sam Allardyce will ever play a big 'un with a little 'un but already the hunt is on for a powerful striker who can play wide on the right and Kalou fits the bill perfectly.
The club would like a total of four strikers at the club and the manager looks set to move away from the one-up option which has been heavily criticised at times this term.
A highly placed source revealed: "We had a very problematical window last summer and it's quite clear our priorities lay up front this summer..
"The scouts and the agents are out looking all over for a right sided striker who can work with Andy Carroll."
That in itself is a big step forward as the club missed out on some targets who believed they would have no chance of a game whenever the £16 million striker was fit.
Kalou – who opted to stay at Lille – currently in third place in the French league,  will definitely be a target.
The former Chelsea man has scored 11 goals for the French outfit, this season.