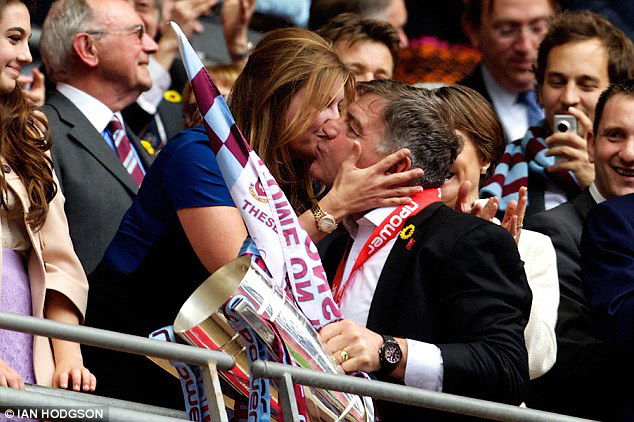 Karren Brady waded into the great Sam Allardyce debate leaving the distinct impression that all is at peace in the West Ham world.
I read her words with interest and was asked by a family member as I did so why a huge smile had spread across my face.
The vice chairman said: "We have to see what he wants to do going forwards. That's how these things work.
"What sort of money does he want to invest in players? What positions does he want? Those are the conversation you always have, typically, at the end of the season and we make an arrangement going forwards. That's still our intention."
She gave us a bit of spin about it having been a good season ( yeah of course!) and that his relationship with the board was good adding:"I think we have, as a board, always made it clear that we sit down with Sam at the end of every season."
Now let's get to it! We all know this board will not be moved from making an end of season decision even if they perhaps should.
Given that they have to support the manager because, hey, there are four games left and several millions available in league positioning.
This is not a love affair between the manager or anyone above – it's all about dough and anything other than a public show of support is not to be expected.
I'd only be surprised if Karren had said: "We know it's all over and we'll let you know that next month. Given the circumstances they have imposed on themselves her statement was entirely predictable.
The manager hunt continues and whilst on that I'm off to have a few quid on Marcelo Bielsa!