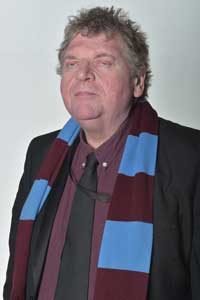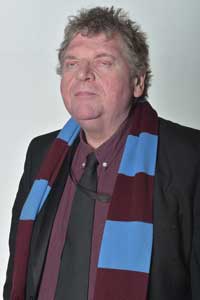 Blind Hammer argues for quality not quantity.
A month is a long time in football. The nadir of our dreadful capitulation to Everton indicated a complete summer squad overhaul was needed.
A month later and the perspective is different. Our below-par performance, with a markedly understrength lineup, against Everton does not look so bad. Everton have shown a startling surge in form, including a recent 4-0 thumping of Manchester United.
Poor performers against Everton, like Obiang, have subsequently improved to provide a solid, credible performance last time out.
Another squad player signposted for exit includes Perez. Yet Perez's wrongly disallowed second goal against Leicester could have won us all 3 points. He also provided a strong cameo in our historic win at Tottenham.
The grass is always greener with players from less competitive leagues. Even Marco Boogers looked a good player whilst playing in Holland.
Yet nothing really beats experience at coping with and adjusting to the rigours of playing in the most difficult league in the world. If West Ham brought in6 or even 7 or 8 players from weaker leagues we would simply provide this challenge simultaneously for all these players.
This is precisely the mistake Bilic made in our ill-fated Europa League preparations. Remember the disappointment with performers like Gökhan Töre and Håvard Nordtveit?
Patience can be a virtue. You need only look at how Tottenham's were rewarded for their patience with Lucas Moura for a vindication of this approach. Most of our squad players will be better for another year.
Whilst Pellegrini has shown he can unearth some gems like Fabian Balbuena, it is far harder to pull off this trick at the business, striking end of the pitch.
So when I hear that West Ham a looking to recruit up to 6 players this concerns me. Instead, I would far prefer paying the going price, even £50 million for a proven premier league goal scorer like Bournemouth's Cullum Wilson. We may need to prune the squad a little. Perhaps high wage earners like Hernandez need to go. However, in general, we should go again next season with the bulk of this squad. We need to add by investing heavily in 1 or 2 quality recruits.
So I would want all our eggs of high quality in one striking basket rather than recruiting multiple gambles scattered through the squad.
This runs the risk of our star recruit breaking a leg in early games, wasting all our investment. This is still a risk worth taking if we want the chance of genuine game changers illuminating next season.