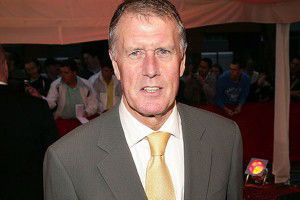 Sir Geoff Hurst has claimed that Sam Allardyce should be tied down to a new contract.
Speaking in the national press, the former striker said: "There are a section of fans that say he should go, but overall he has done a good job. This year we have looked comfortable and could finish just outside the top six or seven.
"There's been a vast improvement in terms of results and performances. "I just don't think it's the right thing to do to get a new manager. I don't know why they are not talking to him.There's still time for them to look at it.
"The final eight games could influence the owners, but Sam should be the manager next year regardless. "You need continuity. Next season is the year before they move into the Olympic Stadium, so they need to be careful."