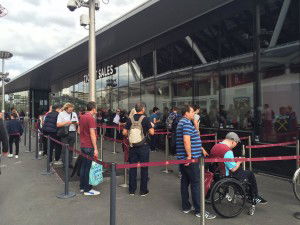 Blog by Sean Whetstone 
It has been twenty days since West Ham announced their ticket refund policy and eight days since they transfer the refunds into club cash but I am yet to receive my club cash refund despite multiple calls and messages to the club.
My band 3 season ticket credit of £172.37 for my ticket in block 113 in the west stand was misdirected to my 13-year-old son.
My son's U16 band 3 credit of £39.47 was misdirected to my teenage daughter who also received her own £39.47 in addition to her brother's. When I pointed out the error I was told it was user error and I had renewed with my son's account and my daughter had renewed my son's and the fault was mine.
Wrong on both counts I told them! I used my own account for renewals and paid for all three myself on my own debit card.
I received two emails one with a season ticket credit notification and one without while my son received no email notification.
Again I was blamed saying my email must be faulty or I had the wrong email or too many ticket accounts.
I was promised it would be looked into and rectified!
Eight days later and it hasn't rectified and the club has insisted I am an anomaly and only a tiny fraction of the 54,000 season ticket holders have had problems during the credit transfer. I started to read the social media of other season ticket holders where club cash had been misdirected to others often juniors in their family group.
Many others have since approached me to say the same exact thing happened to them while the club refuses to admit their IT systems had a problem.
At least they have kept the credits the family but I still can't use the credits for my season ticket renewal.
Have you had a similar problem with the season ticket refund credits?   Let us know!