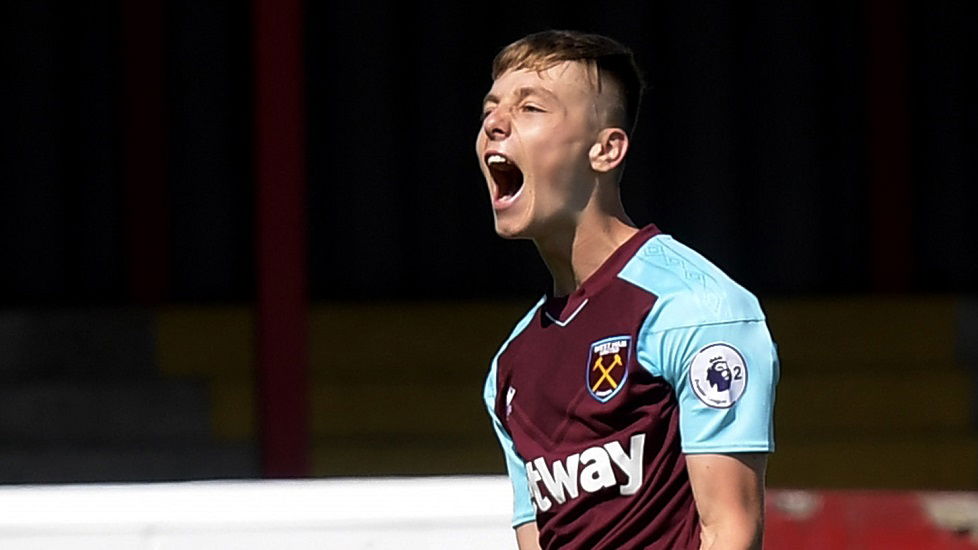 West Ham under 21s were beaten for the thrid time this season at Exeter last night and with the defeat went the chance of qualifying for the knockout stages of the Leasing.com Trophy.
The west country air certainly didn't suit the boys as they went down to a 3-1 defeat in at has otherwise been a quite outstanding campaign.
The Hammers fell behind in the ninth minute to a direct goal from Joel Randall and, despite Joe Powell's penalty levelling the scores in the 18th minute we were always on the back foot against the League Two side.
The Grecians sealed the game through goals from Jordan Tillson's 78th-minute header and Randall's 88th-minute on a night when the boys weren't really themselves.
However, to put the game into context given we were playing a strong League sides, lead coach Dmitri Halajko and the boys can take credit from their performances in the competition generally.
Afterwards Dan Kemp declared:  "As we've always said, we win together and we lose together as a team, and I think generally we just weren't at it tonight.
"I think we can take a lot of good lessons away from the game. There were a lot of things to learn from, especially for the young boys who have only recently been part of the group – for some of them it was their first taste of Leasing.com Trophy football.
"We weren't our usual selves, and they deserved their win because we didn't play well enough. Unfortunately we never really had a grip of the game. Everyone could have done better including myself – it's just one to move on from."
He added: "As a group we've had a fantastic season so far. Hopefully, this is just a blip, and we'll be back into the form that we've shown throughout the season.
"We're always a team that's looking to move forwards, and we've got some great players and great staff here, so we'll pick ourselves up and go again in the league."
West Ham United U23s continue their league campaign at home to Aston Villa on Friday 22 November; kick-off is at 7pm at the Chigwell Construction Stadium.