By Hughie Southon
Thilo Kherer could well be facing his most difficult game of the season if – as being half suggested on the official West Ham site – he is chosen to face Harry Kane this afternoon.
For the recent Irons signing learned his trade in training at Paris St Germain trying to stop the likes of Mbappe and more recently Messi.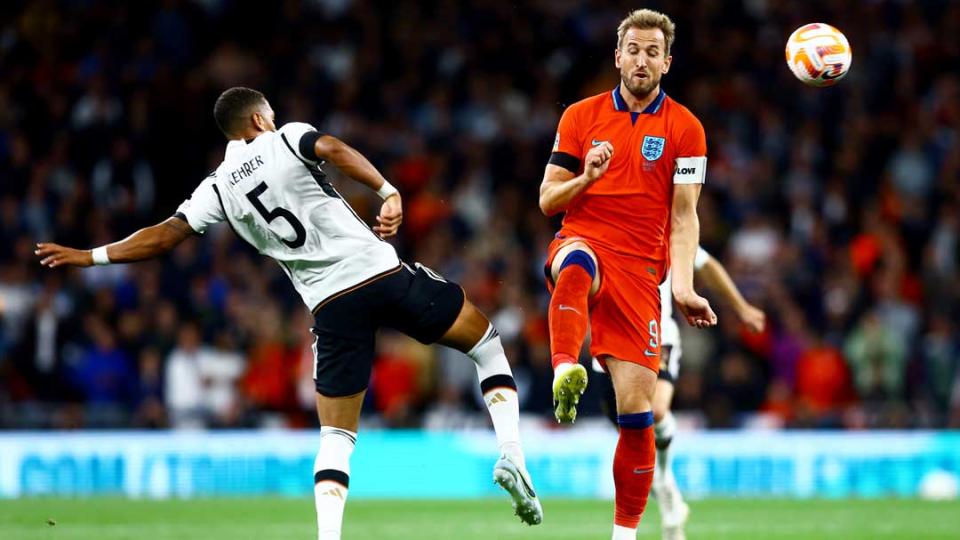 Neymar and international stars Gianluigi Buffon, Thiago Silva, Edinson Cavani, Dani Alves and Ángel Di María, among others were also at the club during his time.
He was joined in the summer of 2021 by the Argentina living legend Messi, and together the star-studded Parisians won Ligue 1 at a canter for the third time in Kehrer's four seasons in the French capital.
So today, despite a difficult time on his introduction to the central defensive position at the London Stadium he will need his very best game to quieten a front man who has it all.
Everything he learned against his former exalted company will be put to the test with Keane joined by South Korea star Son Heung-min and Sweden international Dejan Kulusevski.
Kherer said: "I think Kane is right there with the top strikers in the world and he's proven it for a lot of years now, and only looking at the numbers and the stats you can't deny that he's one of the top strikers.
"He's a very intelligent striker with a lot of qualities; he has great finishing and a great sense of spaces and of his movement that leads him away from players. He's looking at finding places where the ball is going to be or the space is going to come.
"He's a kind of striker that's a bit like [Real Madrid and France striker Karim] Benzema because you need to be so awake and so focused because he's always going to be trying to find the space in the right moment to get in front of you to get the finish, so it's very difficult to defend."
Kehrer and Kane have faced each other twice previously, both earlier this season, and neither has yet come out on top.
First, in August, the striker failed to score but the defender netted an own-goal as West Ham and Spurs drew 1-1 at London Stadium.
Then, in September, Kane did find the net late in England's 3-3 UEFA Nations League draw with Germany at Wembley.