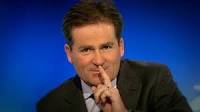 Pundit Richard Keys has pointed out the irony of West Ham's win over Sunderland, suggesting it is was a win Sam Allardyce himself would have been proud of if he was still in charge of the Hammers.
Keys wrote on his personal blog today "The irony of West Ham's 1-0 win over Sunderland is that it was a result that Big Sam would've loved had he still been in charge at Upton Park! It was a performance that had 'Allardyce' written all over it as well. But credit is due to Slaven Bilic and his team for what they've achieved so far this season."
Well, we still remember what Mr Keys wrote on his personal blog last June after Slaven's appointment and I would like to point out the irony of his comments:
'And West Ham finally have their man. Well, a man. Their 5th choice man, Slaven Bilic." said Keys last year.
"Why is it they always make such a hash of managerial appointments at Upton Park?  Ms Brady once claimed my criticisms of the mess she made of sacking Avram Grant and finding a replacement were 'sexist'. No they weren't. They were honest and correct and I'd have said the same about any man who made such a hash of that incident."
"Remember? Grant waving 'good-bye' after what he thought was his final game? West Ham believed they'd got Martin O'Neill lined up to replace him. They'd also spoken to Graeme Souness and Big Sam to see if either would be interested in the job. How do I know? They both asked for my thoughts. Both knew O'Neill was the preferred choice. The problem was that, having said 'yes', after getting advice from a top football official not to take the job, O'Neill changed his mind at the last minute. It left Ms Brady and West Ham looking very silly – and Grant returned to the dug out the following weekend! A mess I would say."
"They're still at it. And what does it say about their belief in Bilic's ability to do the job that they've insisted he take a deal that pays him 'nothing' IF they go down this year. If they believe in him why are they even considering that as an option? Why?"
"He says he's aiming for the top four. I wish him well. He's a cunning operator, as Laurent Blanc will testify. Remember Bilic going down like a sack of spuds in that WC semi-final and costing Blanc a place in the final?" 
"I do actually fear for West Ham. Big Sam did a fantastic job for them. He delivered on every front they asked and walked with pride. But if next season starts as this season finished they'll be in big trouble. And maybe they'll be right about insisting Bilic walk with nothing if they go down.'