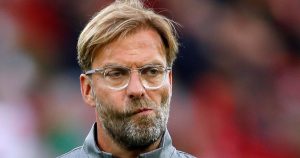 Jurgen Klopp's comments following the 1-1 draw at the London Stadium look set to be punished by the Football Association after he was charged by the ruling body today.
The Liverpool boss strangely decided to imply bias on the part of officials in the Hammers favour during a match which had seen them award a clearly offside goal to the Reds with another likely to have gone unpunished if Origi had scored from an offside position seconds from the end.
Instead the German manager chose to make comments which could only be interpreted as meaning the Hammers had been favoured during a second half in which perhaps they had tried to correct the offside goal decision using phrases such "it's human."
Not the best choice of words and difficult to claim they were lost in translation given that he has a very decent command of the English language and the FA have arrived at the decision most of us would have expected.
He has been charged  for the comments with the ruling body saying his comments "questioned the integrity of the referee and/or implied bias".
He has until 18:00 GMT on Monday, 18 February to respond to the charge.