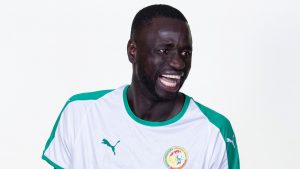 Łukasz Fabiański and Cheik Kouate will be given another two weeks rest after exiting the World Cup in Russia.  Poland finished bottom of Group H despite a win over Japan yesterday in which Fabiański played the full 90 minutes. Senegal were also knocked out after finished in third place of Group H after a one-nil loss to Columbia with Kouyate also playing the full 90 minutes.
West Ham are due to fly out to Switzerland on Monday to start the 11-day training camp.
The first team squad will be staying at the Grand Resort Bad Ragaz in the northeast section of Switzerland, also known as Heidiland.  The Hammers stay in Switzerland between 2 and 13 July.  The Hammers will play FC Winterthur will be played at the Stadion Schützenwiese in Winterthur close to Zurich in Northern Switzerland on Sunday 8th July at 3 pm.