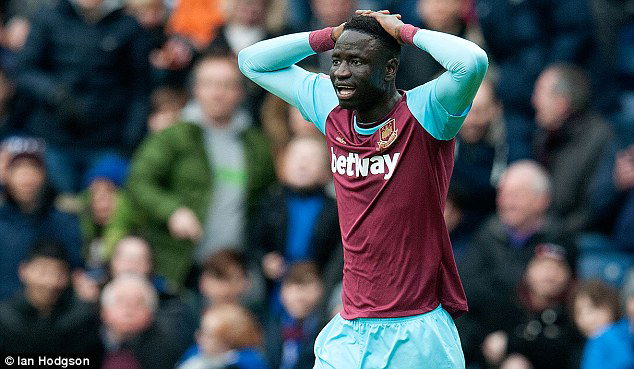 Mystery surrounds the well being of Cheik Kouyate this afternoon (Thurs) after we received unconfirmed reports that the midfielder had been injured in training today.
The high energy Senegal international is with the squad in Romania and we were told that he had received a knock which could keep him out for some time.
However, none of our usual sources could confirm the information and thus it would be best to treat the report with caition at this stage of proceedings.
We were told the injury happened this morning during the first training session but at this stage none of the three sources we speak to was ready to comment.
And one in particular who we trust implicitly simply made it clear they weren't prepared to confirm either way which in itself is a surprise given there is usually no problem.
However, it would – as we suggest – be best to treat the report with caution at the moment.