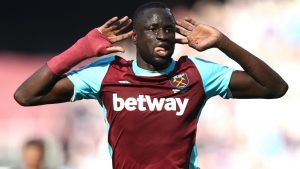 Former Hammer Cheikhou Kouyate has claimed that Spurs wanted to sign him ahead of his eventual move to Crystal Palacee.
The midfielder was understood at the time of his departure to have been hunted by the Spuds but eventually the south London outfit landed his signature..
Slaven Bilic had rewarded him with a five year contract and eventually racked up almost 150 appearances for the Hammers with many believing it was a poor decision which eventually allowed him to leave.
Many believed that Pedro Obiang would have been a betterdeparture but instead, after the Tottenham interest, Kouyate was allowed to leave and has since been a regular performer in the club's midfield.
He claims that he resisted pressure to move to White Hart Lane which was reported here at the time and we can at least be grateful that he made such a praiseworthy decision! 🙂
He told Belgian outlet DH: "Tottenham wanted to sign me. I was being pushed to go there, but I hesitated. Slaven Bilic was my manager and wanted to keep me at West Ham, who were offering me a great contract."We'd come out of a good season after often being in the relegation zone. I preferred to stay."