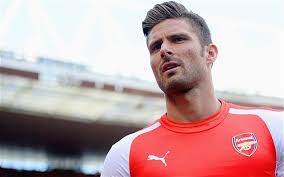 Lyon striker Alexandre Lacazette is reported to be a medical away from joining Arsenal and that will see the way paved for Olivier Giroud's departure.
Assuming the BBC report is correct, and there is no reason to suspect otherwise, the Giroud deal could be very much on and if that's the case the Hammers board and Slaven Bilic face their first real test of the summer.
Reports have been circulating for days that Everton are ready to top our offer for the 30 year old whilst the Hammers have believe they are in the driving seat for the player.
The BBC reports on its website that Lacazette is having a medical at Arsenal before becoming their record transfer signing in a deal worth at least £45m.
And that will represent the first domino to fall as the battle commences for Giroud who was at pains today to claim that he hopes his Arsenal "journey" continues.
That is very unlikely and the Hammers board will be battling to ensure that the player makes a short journey across London rather than spend the next three or four years on merseyside