ClaretandHugh was the first site to break the news today that the chase for Alexandre Lacazette is dead.
We were told by a senior insider that he has made it 100% clear through his agent that he has no interest in joining us.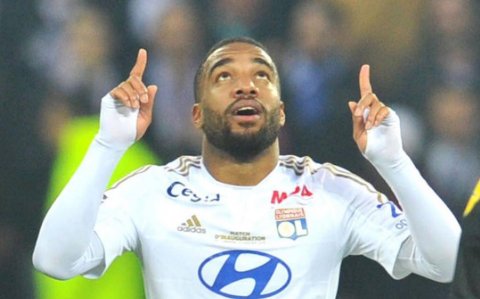 O Moving on then! Are there any other good strikers that we're linked with at present?
O Pity really, he would have been great for us, but no need for half-heartedness in a big project like ours, and just have to move on. There will be other strikers.
O Got to be honest I never really expected him to join us. Surprised we haven't shown more interest in Dzeko or Bony.
 O Agree with Ray ⬆️ I like Dzeko always scored when he had a run of games for Man City.
O Don't wanna come to WH-don't want him!
Move on.

👍
O Of all the strikers we have been linked with he has the best goal ratio, while also fitting the age profile and type of striker we want
O Shame but at least we know where we stand now and have plenty of time to attract others. I'm a little gutted as I thought he would have been the very best option of all those spoke about.
O Well we already knew he wouldn't come as he wanted to play champions league football. No surprise there. We move on to new targets.
O Fair enough. Let's move on now. I'm sure we all only really want players that really want to play for us.
O Well poop….welcome Batshuayi.