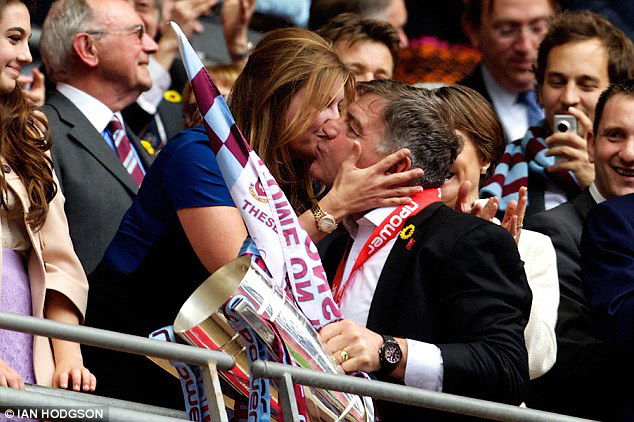 Lady Brady has decided that Sam Allardyce needs to do his job a little better starting this afternoon.
After making it clear a couple of weeks back he had her full support she has decided that her newspaper column in The Sun is an appropriate place to give him a tip on how to operate.
You may recall she claimed that he would be leaving the club almost over her dead body a few weeks ago after a bookie rold her they had his card marked for Sunderland.
However, she now wants Allardyce to get the side to start performing after her support appeared to go nowhere in terms of results.
She writes "Someone says in the press today that we flattered to deceive up to Christmas – but I 100 per cent disagree.
"The fact is that West Ham are underachieving and it is Sam Allardyce's task to identify the reason and rectify it. He would wish it no other way."
SIGH ZZZZZ