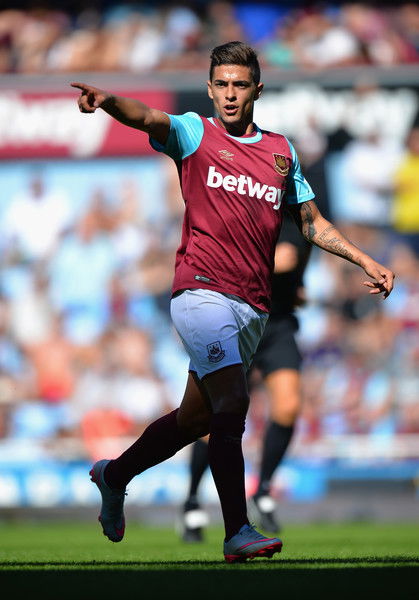 Manu Lanzini admits that he is feeling as comfortable with West Ham United as ever this season.
Speaking to the official site he said: "The start of the season was particularly tough for me, with the Olympics I went to Argentina and picked up an injury and missed out on pre-season.
"Halfway through the season things started picking up for me within the team. I'm now fit and confident and the coach has shown faith in me, as have my teammates.
"I feel like I'm an important player here and that's just what I needed in order to be able to show what I am capable of on the pitch.
"I'm not feeling the pressure. I'm very comfortable with how things are going at the moment and feel like a very important part of the team, which is just what I wanted."