Manuel Lanzini has avoided a driving ban but has been fined £1,735 and given a six-point penalty after driving without a UK licence or insurance.
The Daily Mirror reports that the Argentina international will not be barred from getting behind the wheel, having been stopped by police in January.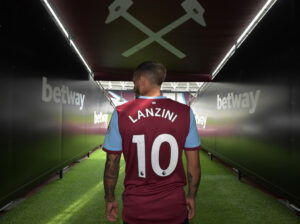 He was driving his Porsche, which retails for over £70,000, and presented the officers with his Argentine driving licence. He claimed, per the report, that his UK licence had been delayed by the pandemic.
Lanzini pleaded guilty to the charge at Bromley Magistrates Court in March and on April 12, the Hammers star admitted to having no UK licence or insurance at the City of London Magistrates Court. He made the plea remotely via the Single Justice Procedure.
Dr Lynne Gailey, the magistrate, ordered Lanzini to pay a fine of £1,500, court costs of £85 and a victim surcharge of £150. Six points have been added to his licence.
This incident is not connected to the car accident in which Lanzini walked away relatively unscathed; he was not driving the vehicle that day.