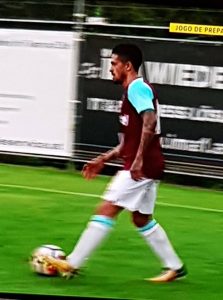 Manu Lanzini reckons he's ready to return and says he will be with the team again next week.
The brilliant playmaker has told the official website he's on his way back and could be set for the Liverpool trip as his injury issues improve.
Various forecasts that he will be back for Anfield or Swansea the latest have been circulating now for a week or more with Adrian the last to claim he will be returning.
Now the man himself has confirmed all of that by declaring: "My injury is getting better every day and I expect to be back very soon.
"I'm training hard and I expect to go back with the team next week."
And he added: "It's great that Marko is back now. He is a very good player and we need him.
"I'm also looking forward to playing with Joao Mario. He is an important player and together we have good qualities."