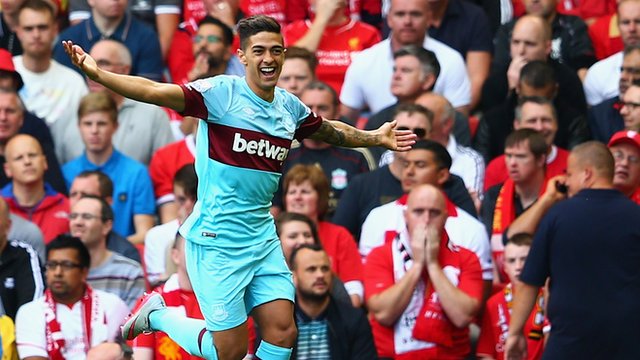 Manu Lanzini is on his way back to Britain right now (Tues) after being injured during Argentina's Rio Olympics  warm-up game against Colombia.
ClaretandHugh was told a few minute ago the midfielder is currently "in the air" and heading for the UK where he will immediately be checked out at the assessment centre. If required, he will then be sent off to  Spire Roding hospital.
Stijn Vandenbroucke, the head of medical and sports science."We are in close contact with Manuel and the AFA (Argentine Football Association), who have started a late-release replacement procedure with the IOC (International Olympic Committee)."
Our own sources told us:  "We understand he is in the air and on his way back. We want Manu here as quickly as possible.
We want to get this dealt with as soon as possible and we are glad the procedures to release him were completed quickly."