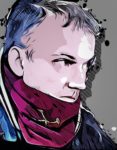 Gonzo is troubled over the Lanzini negotiatons and explains why in this blog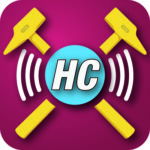 During Hammers Chat's weekly 'Cup of Tea' podcast Geo asked my opinion on Manuel Lanzini's contract offer.
As far as he was aware, the Argentinian international had one year remaining on his current deal with the club holding a two year option. Unsurprisingly my co-host believed this equated to a three year deal thus giving the club security and plenty of time to renegotiate.
I was not quite so sure and unbeknown to myself at the time I was about to stumble across a contract impasse which the club were keen to keep quiet. I'd suspected for some time that all was not as it seemed with the 'two year option' that we hear so much of when reporting how long a player will stay at our club.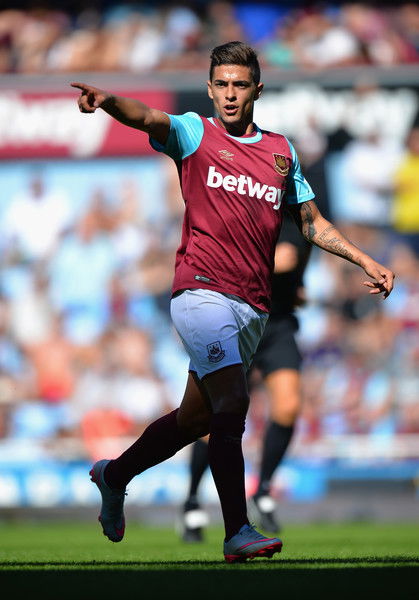 Andy Carroll, Adrian, Declan Rice and Lanzini himself are just a few of the names that are reported to have such a clause in their contracts. Adrian's was activated last year enabling the club to keep him for an additional year and just recently the club decided not to trigger Andy Carroll's.
I have been sceptical about the clause for a little while now and I'll explain why. Firstly it doesn't seem to fit with the acceptable modern employment laws which quite rightly protect the individual against the corporate giant.
It doesn't seem that long ago that Jean Marc Bosman challenged the oppressive registration system which stopped him leaving RFC Liege, despite his expired contract.
In short the employment laws superseded the football rules although some small concessions were made the decision fell on the side of the player. The European Court of Justice were quite clear that a footballer must have a similar amount of contractual freedom to a factory worker or office employee.
I'm no legal expert but the 'two year option' has always struck me as a contractual add-on rather than the contract itself. I'm far from convinced that the clause would stand up to scrutiny if challenged which is precisely what seems to be happening with Lanzini and his representatives.
With the above firmly in mind I found the club's language regarding the clauses rather worrying. The first time I heard it was during the protracted Declan Rice negotiations when West Ham proclaimed, "We are confident that we have an option to extend Rice's current deal".
It's very odd language indeed and when I asked about Lanzini's contract a couple of months ago I was again told that the club were 'highly confident'.
I have noticed today that the club have announced their pre-season friendly against Athletic Bilbao. They are not 'highly confident' that we'll play the Spanish club on the 3rd of August . . . We most certainly are playing them on that date.
Paradoxically those who are confident in life rarely evangelise about the fact and in my experience it indicates insecurity and a desire to convince.
Small signs and a touch conspiratorial? Maybe. However it does seem that I have stumbled across the truth and all may not be well in the efforts to persuade Manuel Lanzini to commit his future to West Ham and this is something that may run and run. Certainly if it does turn legal it will not be concluded swiftly and is bound to cause bad feeling on both sides.
Personally I think it's a poor show on Lanzini's part considering we plucked him from obscurity and stood by him during an injury picked up on international duty.
I'd like to think that this is just another negotiating trick and that he'll sign a new deal but that's another blog and quite frankly . . . I'm far from 'confident'.