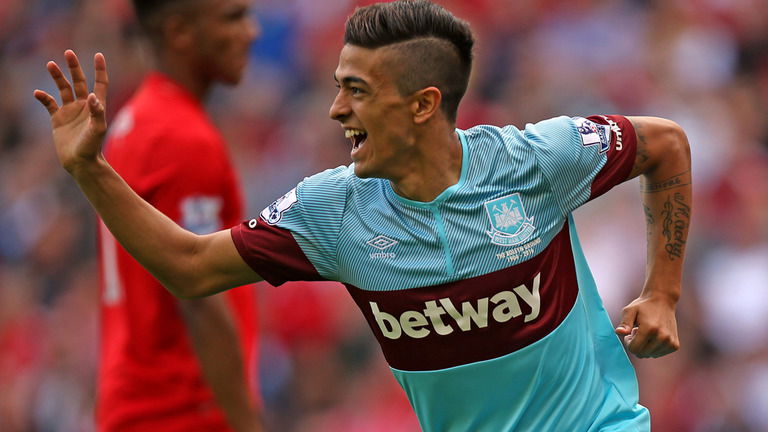 Manu Lanzini has told the team to start working hard to stop conceding late goals.
Tje Argentine midfielder has been in fabulous form over recent games but contnually finds himself on the wrong end of the result
And he told the official website: "It's true that we didn't play well at Bournemouth in our last away game, when things didn't really come off for us, despite the fact we knew they would press us very high.
"If you look at the games before that, we played well against West Brom and Watford, particularly in the second half of those games, so I think we have been improving overall.
"Conceding in the last minute is always a blow and, as a team, we can always work harder to stop that happening and to improve."