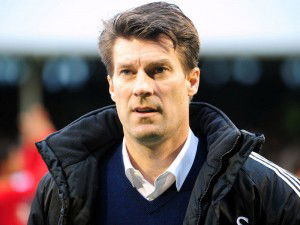 Michael Laudrup appears to have ruled himself out of a move to West Ham or any other club in a similar Premier League position.
The Hammers are believed to have had the former Swansea list on a back up list of possible candidates but the former Danish international said: "It's a time when many rumours appear, but there is nothing concrete.
"I am in the process of renewing [my contract] with Lekhwiya, they want me here. I will decide it in two weeks.
"I am not going to accept an offer from a mid-table club in England or Spain. They are experiences that I have already lived and, at this stage of my life as a coach, I look for new things.
If a big club comes [calling], I will not say no to them, but I would like to try [coaching] in the United States if not given the opportunity."