Mark Lawrenson looks to have egg on his face after predicting West Ham will be relegated by finishing in 19th place this season in his BBC prediction table.
Miserable Lawro's 'analysis on match of the day 'is often deeply flawed and his constant attempt to include humour in his analysis is cringeworthy.
He has predicted us for a 2-0 win against Aston Villa on Saturday which could be the kiss of death we don't need.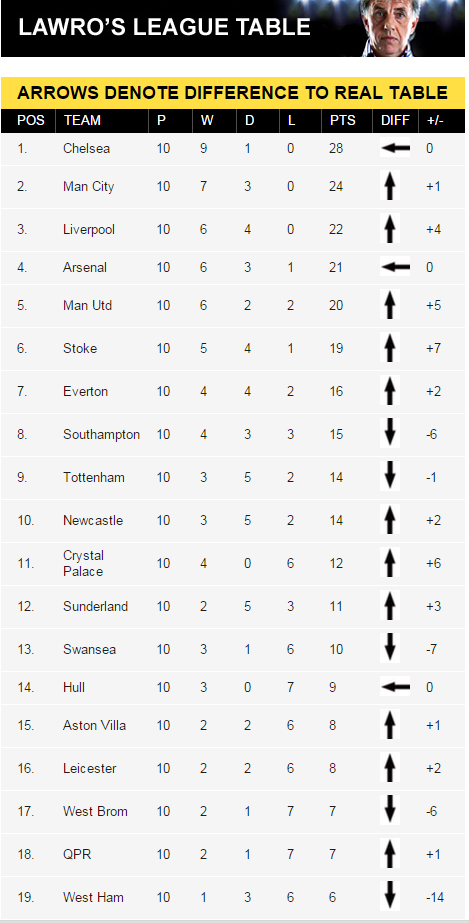 http://www.bbc.co.uk/sport/0/football/29916211