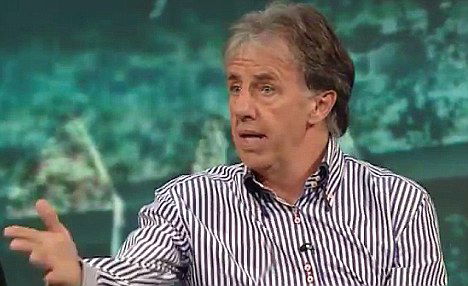 It will probably come as no surprise to most to find Mark Lawrenson predicting a Hammers defeat at Old Trafford this weekend.
Never mind that Kurt Zouma and Tomas Soucek look likely to return it's a Man U win in Lawro's world although in fairness there doesn't seem to be a great deal of confidence in his views.
Make no mistake it's a very big game indeed and one we can really not afford to lose against a team that is struggling in many areas including attitude with maybe the shadow of Ronaldo hanging over it.
We at CandH sway towards the Irons on the back of a decent rest for the first time in a while. Last Sunday against Leeds they looked dead on their feet at times after the Wednesday game against Norwich City
With Soucek rested too it could be a whole different ball game when we step out on to the Old Trafford pitch and at the risk of giving it perhaps a bit large I'm going for a  2-1 Hammers win.
Lawro sees it the other way around and in his BBC website column says: " The race is on for the Champions League places with only two points separating West Ham in fourth and Manchester United in seventh.
Ralf Rangnick's side, who have got a game in hand on the Hammers, are still a hotchpotch of a team, but they managed to beat Brentford on Wednesday which was hugely important for their season.
The Hammers are pretty consistent, but the problem with predicting Manchester United games at the moment is that you don't know what kind of performance you are going to get from them. Every time they play it seems to be a different story.
Lawro's prediction: 2-1