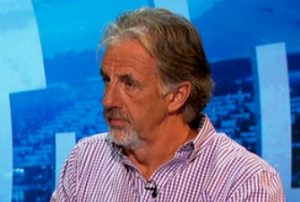 For once it's hard not to agree with Mark Lawrenson's main reason for his belief the Irons will be beaten at Leicester tomorrow night – no up front presence of real consequence.
As reported elsewhere Michail Antonio is likely to be involved at some point but whether he will get long enough to make an impact is questionable at this stage of his recovery.
And with both Manuel Lanzini and Seb Haller failing to fire nobody can be overly confident that the Irons will find a way to break down a very good side.
There's some hope though because as Lawrenson points out the Foxes form has dipped quite dramatically since before Christmas whilst there has been a slow rise in ours.
But goal scoring – other than in the game against Bournemouth – is a problem for the Irons and it also looks likely that David Moyes will be in more of a defensive frame of mind for a difficult game anyway.
Lawrenson is predicting 2-1 defeat whilst we are looking at a 1-1 scoreline given the better organisation at the back under Moyes.
Writing in his BBC website column Lawro says: "After Leicester won eight games in a row before Christmas, they have now taken only seven points from their past seven games.
It's not the first time we have seen a team who looked great when they were on a winning run, then suddenly hit a bit of a slump.
That's not because the Foxes have become a bad team, it's down to other sides seeing a team who have won so many games, working out how they play and setting up to stop them.
The very top teams still manage to win games when that is happening every week but it looks like Leicester need to learn how to do it.
West Ham will not make it easy for them but I don't think they have enough of a presence up front, and the Hammers need some reinforcements for the relegation battle that lies in front of them."