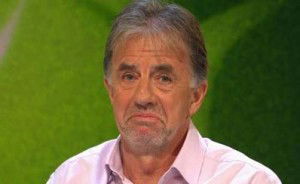 BBC pundit Mark Lawrenson has predicted a 1-1 draw between West Ham and Liverpool on Sunday.
Lawro wrote on the BBC website "As I have said, I think Liverpool will need to win their final two games to make the top four – but I am just not convinced they will do it. I don't think they will get three points against West Ham for starters.
If Liverpool do fall short, it will be because of their mentality. They play as if they will always create chances, so can be somewhat wasteful – but that is not the case. There is something missing with their attack at the moment.
I presume Jurgen Klopp will start with Adam Lallana even if he is not 100% fit because there is no point protecting him any longer – they need his help now.
There is also a case for giving Daniel Sturridge a start too. After coming off the bench along with Lallana in the second half against Southampton on Sunday, he was one of the few Liverpool players to look lively in what was a really poor result for the Reds.
West Ham are supposedly one of the teams interested in signing Sturridge in the summer so this is something of a showcase for him – his future is undecided but it does not matter what his motivation is if he gets Liverpool the points.
The key will be whether they can break West Ham down – the Hammers played with three at the back in their win over Tottenham last week and flooded the midfield.
If they do that again, there will not be much space for Liverpool's creative players, which is why I am going for a draw.
Lawro's prediction: 1-1