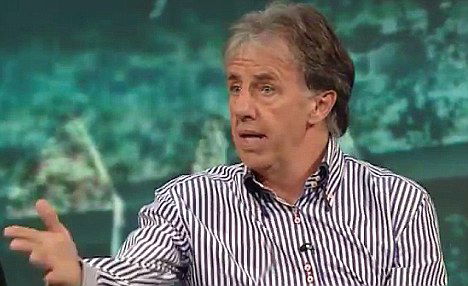 The man every Hammers fan loves to hate looks to have made another little enemy but not too many Hammers fans will be blaming Mark Lawrenson this time around.
The BBC pundit is certainly not the best loved pundit in our circles but many will be nodding their heads in agreement and probably amusement at his latest little outburst.
He turned on a certain Mr A Carroll in no uncertain terms and to be fair  Lawro can be among the most sarcastic around when he puts his mind to it as he did in a jibe at the 30 year old
The former Liverpool defender – now fan – knows all about the striker's injury  and was in no mood to show any sympathy when he hosted an 'Ask me Anything' on Reddit.
Indeed he went out of his way to really take it out at the player's record in the treatment room.
The former Liverpool defender carried out the Q&A with fans on Monday, and was asked by one football supporter: "Would you rather fight one Andy Carroll sized duck, or 100 duck sized Andy Carrolls?"
Lawrenson ripped back : "100 duck sized Andy Carrolls. Because 95% would be injured anyway."