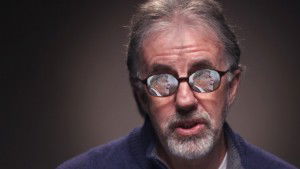 Mark Lawrenson continues to irritate and yes I know it's a childish reaction but there we are – can't help it.
It's not merely that he is again predicting a West Ham defeat tomorrow – that's honestly no surprise. Almost a given these days.
It's more a case of him not giving a single reason why and thus coming across as nothing more than an empty headed big earning pundit with little worth saying.
Just look at the comments he applies to the game at Stoke tomorrow where he predicts a 2-0 defeat for the Irons:
"I'm not sure what has happened to Stoke, who have lost five of their past six matches, but I am sure their manager Mark Hughes will turn it around.
The Potters did not manage their first league win until mid-October and have had quite an up and down season, but I actually think they will finish the campaign strongly.
Five points from their past three matches have taken West Ham clear of the relegation dog-fight, but I still don't see them going to Stoke and winning."
That is simply lazy and sloppy. As I said I know I really shouldn't take any notice but GRR…..!