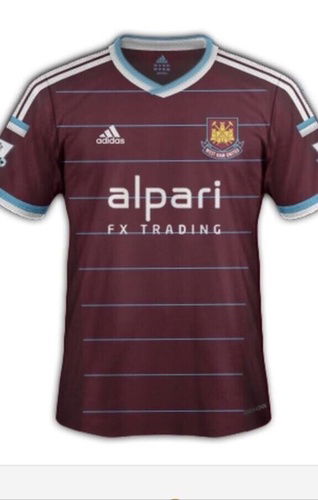 This will be the Hammers home kit for the new season assuming this mock-up proves to be accurate.
It's a return to '86 as the Hammers go back to the future in search of success and was first seen on www.kumb.com.
The Hammers team of in the mid eighties finished in their their highest ever league position coming a close third behind Liverpool and Everton.
We collected 84 points, two behind Everton and four behind eventual winners Liverpool having won 26 of our 42 games.
That all left us eight points clear of Manchester United in fourth place and of course ahead of every other London club.
I can see Frankie Mac and TC in my mind's eye right now!
Meanwhile, the club will be releasing the official home kit on July 3.