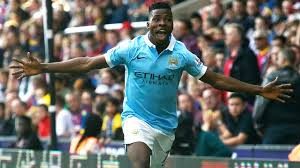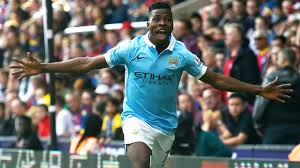 Kelechi Iheanacho's proposed summer move away from Manchester City could be stalled claim ESPN,  until a legal dispute with his former representatives is sorted out by the courts.
Iheanacho, now represented by Stellar Group, is involved in a lawsuit with his former representatives, U.S.-based First Eleven Management, over his image rights.
A source close to the player says a decision is expected in June. "Nothing can happen with regards to a transfer until this issue is resolved,"
Last December, Iheanacho asked a Pennsylvania court to dissolve his contract with First Eleven and all the parties involved, while also seeking punitive damages, attorneys' fees and expenses.
Iheanacho filed suit against two area attorneys, alleging they received more compensation than agreed upon for his likeness and image.  According to a suit filed in Luzerne County Court:
Iheanacho was persuaded into signing over image rights to his name to attorneys Robert Zanicky and Raymond Hassay.
Iheanacho met Zanicky in early 2013, when he was sixteen, after Zanicky approached him following the 2013 African Under 17 Championships. An agreement was signed in late July 2013 by Zanicky and Iheanacho's father. The contract, which was signed for $1,000, enabled Zanicky, Hassay and their combined venture, First Eleven Management, in Wilkes-Barre, image rights to Iheanacho.
When Iheanacho turned eighteen, Zanicky convinced the striker to sign another contract that turned over 100 percent of his image rights to RHRZ LLC and Team Kelechi LLC, based in Pittston.
"The assignment governs all of Kelechi's image rights, defined to include all legal and beneficial rights and goodwill stemming from Kelechi's name, nickname, initials, autograph, caricature, reputation and endorsements," the lawsuit states. It also prohibited Iheanacho from signing with another party for the use of his image or likeness.
First Eleven, acting as Team Kelechi's "exclusive agent" was able to market, sell or licenses Kelechi's image. Images licensed out garnered First Eleven 20 percent of the gross revenue. The duo also would receive 50 percent compensation from RHRZ LLC.
At the time their first contact was agreed upon, Iheanacho said, he was not aware of Zanicky's suspension from the practice of law after pleading no contest to two counts of corruption of minors. According to Times Leader records, Zanicky, who was president of the United Soccer Training Academy, was charged in 2011 with corrupting the morals of two girls, who were 16 and 17 at the time.
Iheanacho is asking the courts to dissolve the contract between First Eleven LLC, RHRZ LLC, Hassay, Zanicky and Iheanacho. He also is seeking punitive damages and attorneys fees and expenses.