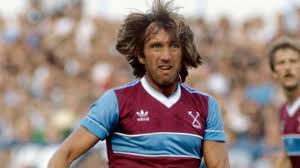 By Hugh Southon
Bill Bonds last night told West Ham United's new academy director Terry Westley: "You have the  hardest act in the world to follow!"
Westley has moved into the shoes worn with incredible distinction by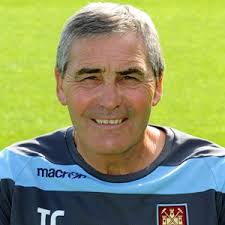 legendary academy boss Tony Carr whom Bill describes as having been "utterly  brilliant at his job with the kids."
Carr moved out of the job today to take up an ambassadorial role at the club after nearly 40 years service.
Bonzo worked closely with him during his time as manager at the club and said: "The best tribute I can pay Tony is that he not only produced great young footballers but very fine young men.
"He is old school and taught them the proper values…he will be a very hard act indeed to follow."
Bonzo recalls when as manager, he stepped him up to look after the reserves with the aim of becoming a first team coach and admitted: "That was a mistake and I decided to return him to what he was really good at – working with the kids.
"Putting Tony into a job where there were players moaning, groaning and whinging about not being in the first team was absolute waste of his time and talents but once back among the kids he was happy and so were they."
Bonds made it clear that Carr was the man who coached the likes of Rio Ferdinand, Frank Lampard, Michael Carrick, Joey Cole and the fabulous 90s school of players.
He said: "There was a school of thought that he went out and discovered them but that was down to the scouts. However, Tony was the man who turned them into the players and men they have become."
Bonzo added: "He learned his job under legends of the West Ham Way – Ron Greenwood and John Lyall – two of the greatest mentors any man could have so it's no surprise how successful he has been.
"Ron and John's effect on the club and all who worked for them was enormous – that's their legacy."
"I'm sure that Terry Westley will do a good job at the Academy and I'm glad Tony is still around to help but he's a very very hard act for anybody to follow."
 Follow @hughsouthon