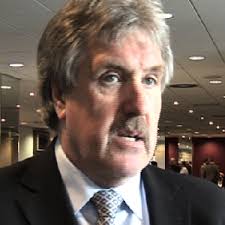 Big Phil Parkes is out of hospital and recovering at home after surgery for bowel cancer.
But the club's legendary keeper is waiting for the start of the season with as much enthusiasm as the outcome of his final health tests!
He said: "I came out on Saturday evening and I have to go back to the hospital in two weeks to ensure there was no spread of the cancer and then I have the final checks two weeks to a month after that.
"The surgeons are very confident that all is well and I'm starting to feeling a little stronger although I was rough for several days.
"I know there's been a lot of goodwill towards me out there and I am very grateful to everybody who passed on their good wishes through the ClaretandHugh website."
Despite facing a massive operation 'Parksie' has been keeping abreast with developments at the Boleyn.
He said: "It's all very interesting isn't it? There's been plenty going on and we all have our own opinions on it all.
"Personally, I can't wait for the start of the season – it's going to be fascinating watching how things work out."