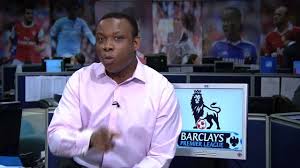 ClaretandHugh's top columnist Leroy Rosenior believes West Ham and Sam Allardyce are approaching the moment of truth.
Leroy – our Number One pundit – declared in his first columnist that he believes Enner Valencia was a gamble at £12 million.
But he has no such doubts about Mauro Zarate whom he believes could turn out to be the club's top signing of the summer.
And he reckons that Alex Song's arrival was "inspired business" that could ensure already that the Hammers enjoy a relatively stress free season.
Writing in ClaretandHugh exclusively he said: "The remainder of the signings are all unknown quantities to a lesser or greater extent and only time will tell how good they are.
"Chiekhou Kouyate has started well and Aaron Cresswell looks decent at the back but the jury will have to remain out for a little while."
As a Hammers favourite who knows the Upton Park faithful's mentality and expectations, Leroy made it clear that he believes the owners and fans are right to  expect to see the style turned on this term.
He said: "Everybody in the game knows what the Hammers are about traditionally. We have always played a passing game.
"Whether you call it the West Ham way or something else – everybody knows what is expected.
"And that's as much a challenge to Sam Allardyce as anything else. I believe he has done a very good job since he got to the club in establishing them as a Premier League force.
But there are different expectations now and he will need to play a game which get the fans back on onside after the troubles of the last campaign. He needs to take the team to that level.
" For me Zarate will play a very important part in that process. He's a top player and can make it all happen out of his position in the hole.
"There are a lot of midfielders at the club but for me Zarate is the one who will make it happen for the team."