So we get ready for more of the same when we meet Liverpool this afternoon!
Slaven Bilic has said that the Reds play in a similar way to Spurs and as a result the squad is preparing in much the same way.
That's spot on so expect us to be playing on the counter attack against a team who are likely to have most of the possession.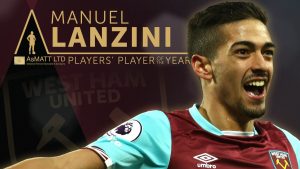 That's not going to worry West Ham too much as they have shown themselves to more than capable of handling that approach over recent games but it's incredibly important that we build on last week's performance.
The atmosphere was absolutely awesome and the fans will be ready to play more than their part again so come on boys give them something again.
As has been the case for most of the season, we have more than enough injury worries but we continue to overcome them and as confidence grows I expect them to do so again this afternoon.
I have to say a word about Manu Lanzini who has been superb this season as the mantle of responsibility for making things happen in midfield has fallen on him.
He has ensured that Dimitri Payet is a distant memory and has shown enormous maturity. Signed for £8 million he's probably worth four times that now.
It will be interesting to see if Daniel Sturridge plays this afternoon because despite the injury history he is the quality of player the Irons should be looking towards this summer.
Other clubs  may give him a swerve because of that record but he could be a great loan for the Irons which would be the way to go if Liverpool are ready to let him out of Anfield.
Should he stay fit then presumably the Hammers would have a first refusal clause at the end of the season. It's an interesting little sub plot to this afternoon's game.
I'm going for a 1-1 draw but wouldn't be surprised to see us nick a win.