The Declan Rice international allegiance story has run for long enough and a CandH follower -Mooro64uk – has given an opinion on the site which really should put the entire issue to bed once and for all.
Manuel Pellegrini has backed the player's decision yesterday and asked for everybody to respect it and Mooro64's piece comes at precisely the right time. Let's please hear no more about it!
By Mooro64uk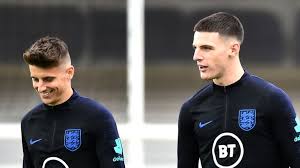 For how much longer will this  Declan Rice rubbish drag on. The rules are the problem!
You should only be able to play for your country of birth or the country in which you have been naturalised. Declan was a very young lad when he was wooed by Republic of Ireland.
As he developed and matured his own country began to take notice and after long deliberations with his family and advisers he opted for his country of birth. If he made any mistake at all, it was to listen to the ROI overtures in the first place.
Let it go. Why keep bashing a guy who remains very young.. If anyone deserves to be bashed it is the rule makers for allowing this situation in the first place.
As for the online abuse and threats to him and his family, please GROW UP. We are talking about a lad playing football not a world changing event.
There are much more important things to get angry about.
COYI