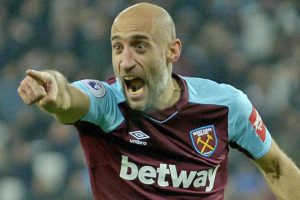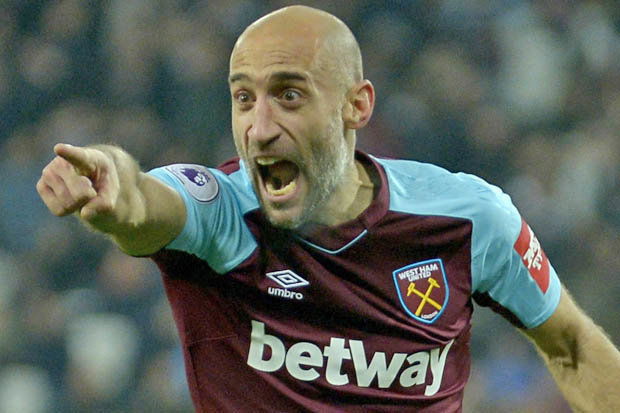 I've had ZABA printed on the back of my Irons shirt since he arrived and whilst this is a very personal  blog I hope it will find sympathy among a few fans.
The great right back didn't deserved what happened to him on Saturday and I have to admit that much of my keenly expressed fury over the performance probably sprung from my anger over that.
For the Argentine right back to be asked to cope with  the very serious threat posed by super quick and  skilled Allan Saint-Maximin was genuinely appalling.
I don't want to give Manuel Pellegrini anymore stick than necessary but as a man who has often expressed his deep admiration for the 34 year old that decision was just awful.
It was clear from the start of the game that Zaba was about to be targeted and punished in way that he really didn't deserve and the guy went through agonies as a result.
He knows that his future is behind him and has made it clear this will be his last season at the highest level and unless Fredericks was carrying an injury – which events proved he wasn't when called on as sub – there was no reason to play the Zaba surely.
So a memo to the manager : Can we please be allowed to remember the man at his best – he was outstanding last season and one of our best frees for a long time.
If totally needed we understand but beyond that let's allow him to retire from the PL with the distinction he deserves after a wonderful career.