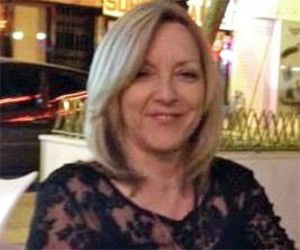 Our friends over at KUMB.com have asked us to join them in this appeal and it is a great pleasure to do so. We are more than happy to reproduce this from their site on behalf of Gina.
Many of you will know Gina Allen, who used to work for West Ham United FC.
Gina was employed by the club for 16 years, where she worked in the ticket office and, most notably, with the club's disabled fans.
Some of you will know of Gina's past battles with cancer. Everyone who knows her will understand why I feel we have to make the most of her time with us, so an event has been organised that will hopefully provide enough funds to send her on the best holiday we can.
The details are as follows:
Date: Friday 3rd July (7.00pm-12.30pm)
Venue: The East Ham Working Mans Club (who have kindly provided the hall for free)
Guests (all to be confirmed): Host DJ; ex-West Ham United FC players; top Caister DJs.
Tickets: £10 each (all money received will go to Gina's holiday)
In order to book tickets for the event – or simply to make a donation towards Gina's fund – visit the fundraiser page at http://www.gofundme.com/wue6ac.
Read more at http://www.kumb.com/story.php?id=128650#3bg76V0Mmy0v4mxu.99