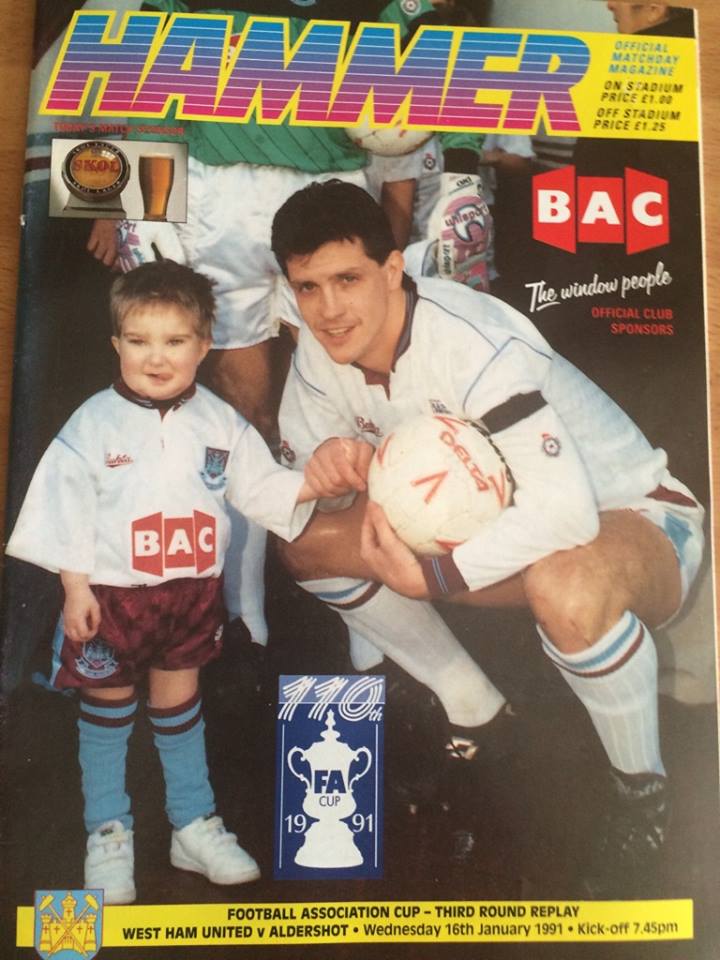 We have featured the sad story of Robbi 'Bish' Reardon on ClaretandHugh previously but Saturday March 25th represents the 26th year of his passing.
We are featuring it a year on from the quarter of a century date because given the huge events of last season, as we said farewell to the Boleyn, his family believed it would be best to leave the club untroubled and able to concentrate on its  own programme of events.
There is no match on March 25 this year because of the international break so on Saturday as we play Leicester City we would ask all ClaretandHugh members and beyond to remember a lad who died in the most tragic of circumstances.
Robbi had some things he wanted to do as he fought for his life with an inoperable brain tumour and being a West Ham mascot was one of them.
He made it come true for the game against Aldershot  – a third round FA Cup match at Upton Park on Saturday 12th January 1991. Before the  game Tony Gale spent time passing the ball back and forth to Robbi, he was well and truly looked after and enjoyed his time on the pitch and watching the game. Galey carried him off after his on pitch appearance.
His brother Andrew said: "The Reardon family would all like to say a massive thank you for what the club did at that time to make Robbi feel special.
"We have now moved on to a new stadium and with it we take Robbi's memory, having ordered a brick for him to go into the Champions place at the end of the season.
 "He is forever in our hearts and of those who knew him loved him and even those who didn't get the chance to meet him but know of him.
Here's to Robbi 'Bish' Reardon – love from the Reardon family and all that knew and loved him."