Manu Lanzini grabbed his second goal in successive games and declared: "We have to keep this going"
"Today was good," Lanzini told www.whufc.com. "We played well. Sometimes it went for us, sometimes it didn't. We need to work on it in this case. We need to keep going like this.
"It was good to win. It's good for us and we know that we need to be ready for Manchester City."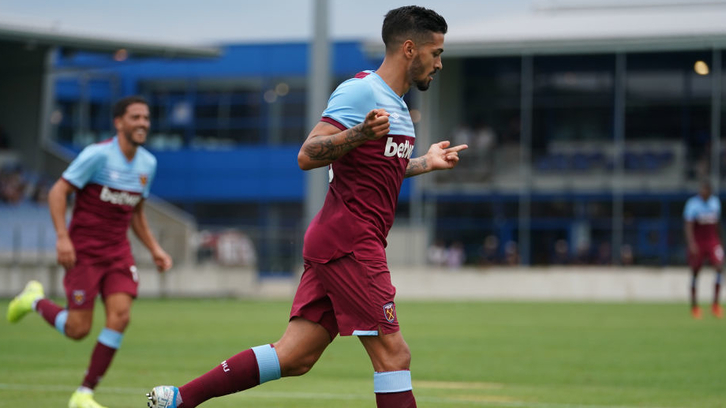 He added: "I think my pre-season has gone very well. I've been training hard. I said in an interview while in Switzerland that it's been a long time since I've done a full pre-season, so this is good for me after my long injury.
"It's good. I've been preparing for this. Of course, I need to work harder and harder, but I think I'm going well and I always want to be 100 per cent prepared for the new season.
ClaretandHugh says: It's been great to see a couple of pure Lanzini goals, different in aspect but glorious in their execution. Over the past few months there have been worries he will never be the same player as he was before that horrific injury and for him to come back to where he is now deserves all our admiration. Slowly, very slowly the old Manu is appearing although there aren't many who would argue that there were times tonight when he appeared a little lightweight and off the pace. That will remain the case for a little while longer no doubt but the flashes of goal genius are a sight to behold and the rest of his game is catching up. I can't forget the cheers when he returned against Fulham last season and ended the season with his first goal at Watford. He's on the way back – not there yet – but in this  team the manager is assembling he surely find it easier and easier to arrive back to his very best.