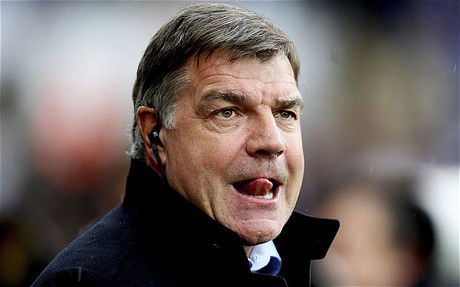 I am fully aware I have a reputation as being an anti Sam man – I wish it wasn't the case but I have always believed in personal responsibility and owning up rather than finding a handy excuse in the event of dismal failure.
After yesterday's game I waited with huge anticipation that he apologise for our shocking non performance and getting his team selection wrong – notably in the case of Kevin Nolan.
Instead we were told the team's energy levels were down because of matches against Manchester United last weekend and Saints in midweek.
His explanation quite apart from making the lads sound like a bunch of wimps didn't bear the closest examination because the same had been true of West Brom who had beaten Swansea and drawn with Burnley.
Thankfully Adrian  came out a little later declaring that the players should always be 100 per cent for every game – nice to hear a bit of honesty and the aforementioned personal responsibility.
It doesn't matter whether it's Sam Allardyce or our kids, honesty and a refusal to excuse poor behaviour or performance is unacceptable.
Please, can we have an end to this excuse finding…it's poor form!