One of my most treasured possessions is the well- thumbed programme of the West Ham v Crystal Palace match on 8th November 1969. It was my birthday and the first game I ever saw at the Boleyn.
After months of pestering I finally convinced my reluctant father to take me. We both stood in the South Bank behind a metal barrier to the right of the goal, a truly life-changing , exhilarating experience.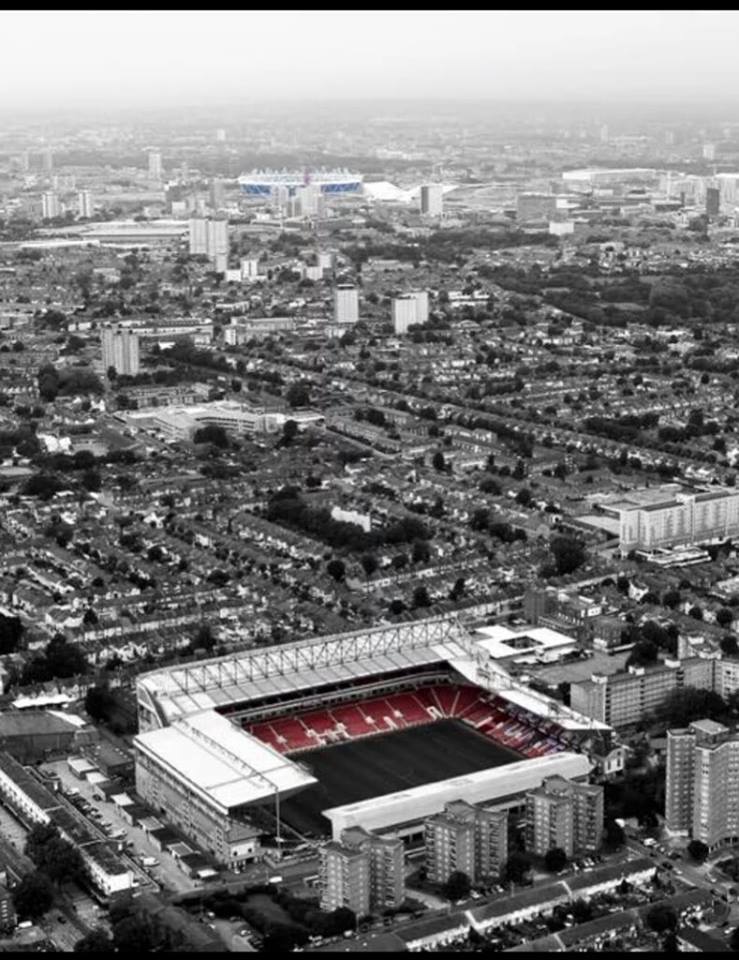 I can still smell the cigarette smoke and peanuts and see the men in their raincoats laughing at the witticisms from the crowd. I can still feel the surge of bodies every time West Ham attacked our end. Then the noise of a 25,00 crowd when we scored for the first time was incredible!
I remember very little about the game, except the profound shock of the first sight of that huge green pitch, with those beautiful big goals. I could not have imagined that expanse of green, after walking the damp, drab streets getting to the ground.
Seeing the score on a TV screen, around 5.40 that Saturday evening, in the block of Division 1 results. Something about the world came together in that moment: the TV and I had seen the same game.
Now I am sure you all have wonderful/sad/bad memories of your first game…Here`s an idea, why not send them all in and we could put together in the form of a book perhaps or at the minim include many on the site?
xxxxxxxxxxxxxxx
According to a report from 90 min, it appears that we may be eyeing up a move to sign Roma centre-back Chris Smalling in the summer transfer window.
Following the departure of Craig Dawson in January, West Ham really need to sign a top-class centre-back this summer.
So it seems that the Hammers want to bring the 31-capped England international back to the Premier League in the summer. Roma signed Smalling from Manchester United in October 2020 for around £18 million). A good signing methinks.
xxxxxxxxxxxxxxxx
Our co-owner Daniel "The Sphinx" Kretisnky is set to spend big this week – no, it is not on Lionel Messi but on two French companies according to a report .
West Ham's Czech billionaire co-owner Kretinsky is said to be on the verge of further expanding his growing portfolio of investments. As we all know Kretinsky became West Ham's second biggest stakeholder behind David Sullivan when he purchased 27 per cent of the club in November 2021.
Kretinsky has repeatedly been linked with an eventual full takeover of West Ham And there has been speculation for years that Sullivan and the Gold family would sell their stakes in the Irons in 2023, but happily this has not been the case.
The businessman has stakes in a host of big businesses such as Royal Mail and Sainsbury's. But the bulk of his estimated £4bn plus wealth is built on his involvement in energy.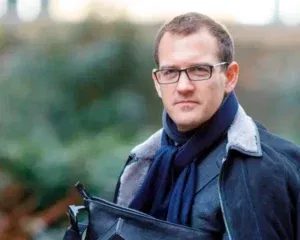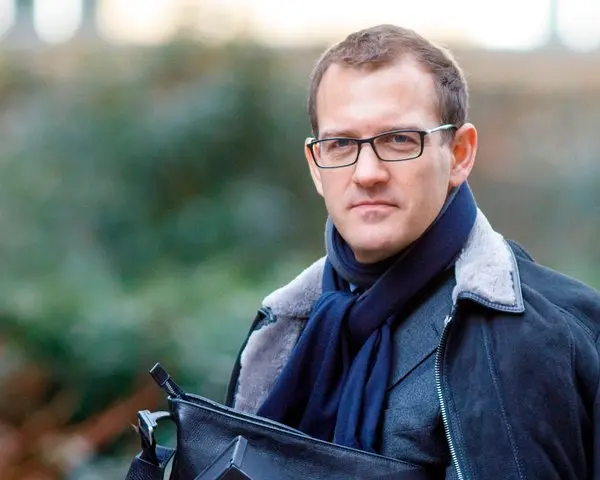 But speculation still abounds over Kretinsky's intentions at West Ham.
Renowned for owning chunks of companies as part of his investment portfolio, there have been doubts over whether he ever intends to launch a full takeover of the Hammers.
But West Ham co-owner Kretinsky is set to spend big on two French deals for his growing portfolio of investments. French technology consultancy Atos is in talks with Kretinsky about the possible sale of its Tech Foundations business, and shares in French retailer Fnac Darty rose sharply after a media report claimed Kretinsky was ready to buy the 24 per cent stake in the company held by top shareholder Ceconomy.
It remains to be seen what his long-term intentions are with us. I am somewhat concerned, as I feel he looks upon West Ham purely as an asset. I do hope that I am proved wrong.
xxxxxxxxxxxxxx
This is brilliant….
There are a few ways to stop pitch invasions: electric fences, a heavy police presence, or making your team so rubbish that no fans turn up to run on the field in the first place. But the Romanian fourth division is a rough and ready place. Back in 2003, Steaua Nicolae Balcescu had been threatened with expulsion from the league after a series of pitch invasions and clashes.
Steaua's chairman, Alexandra Cringus, perhaps showing why the team he was running were in the fourth division rather than the first, decided the best way to stop the hooligans was by building a crocodile-infested moat around the pitch.
Because if you can't build a crocodile-infested moat around the pitch, what's the point in being in charge of a football club, eh? "This is not a joke," insisted Cringus. "We can get crocodiles easy enough and feed them on meat from the local abattoir.
The ditch is planned to be wide enough that no one could manage to jump over it. Anyone who attempted to do so would have to deal with the crocs. I think that the problem of fans running on to the pitch will be solved once and for all."
This wasn't some slapdash plan, though. Cringus had had a good long think about health and safety too: he planned to build the moat far enough from the pitch that players wouldn't accidentally tumble to their doom. He even thought of the crocs too: Romanian winters can be harsh so the water would be heated by electric pipes. You may not be surprised to discover that local authorities rejected the scheme.
And finally an `Arryism
When faced with a choice between discussing football formations or something a little saucier in the bedroom, there is only ever one winner in 'Arry's household:
"I sorted out the team formation last night lying in bed with the wife. When your husband's as ugly as me, you'd only want to talk football in bed."